AMG Proudly Represents
These Quality Manufacturers: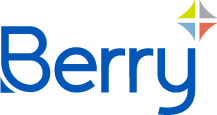 BERRY PLASTICS

STERNO PRODUCTS
Chafing Fuel, Birthday Candles, Votives and Votive Lamps, Food Warmer Candles, Liquid Fuel Cells, Lamps for Fuel Cells

CARLISLE FOODSERVICE PRODUCTS
Tabletop Bevarge Items, Dinnerware, Marko Tabletop, Metal Cookware and Bakeware, Waste Material and Handling, Brooms, Mops, Handles, Brushes, Clean-ing Tools and Mop Buckets

DINEX
Meal delivery systems for hospitals and longterm care facilities. Industry leading equipment and traytop products to help healthcare facilities to maximize patient satisfaction scores.

SABERT
Disposable manufacturer specializing in catering and food packaging. Sabert can help you enhance your image with innovative packaging designs. Disposables that look as good or better than real china and flatware at competitive prices. Sabert also has a full line of GREEN packaging and catering items.

MAX PACKAGING
Full line of disposable cutlery, cutlery kits, custom printed kits that are manufactured in the USA. Premium quality product and service at a competitive price.

DURABLE PACKAGING
Full line of aluminum pans, roll foil, wax paper, plastic hinge lid containers and much more. Great products at great prices.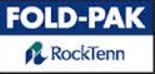 FOLDPAK
The makers of BIOPAK. "They are leak resistant, stackable, and feature a unique locking system to keep its' contents fresh and deli-cious. We are also proud to say that our products are made in the U.S.A. and are recyclable.

MARQUEE PRODUCTS
Marquee Products™ offers unique and hard-to-find product solutions for the non-foods (disposable) foodservice, catering, janitorial, hospitality, healthcare, bakery, education, and affiliated industries. From standard packaging and products to custom items for restaurants, stadiums, colleges, catering, cafeterias, and more, we have the supplies to help operations run smoothly. 

NATIONAL CHECKING COMPANY
Guest Checks, Custom Guest Checks, Register Rolls and Rotation Labels. American made and quality products and service you can count on.

VOLK PROTECTIVE PRODUCTS
Gloves: Latex, Poly, Vinyl, Nitrile, Chemical Resistant Gloves, Aprons and Work Safe Heat Resistant Products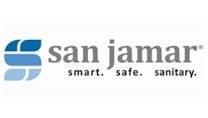 SAN JAMAR
At San Jamar, our innovative new ideas for food safety, counter service, personal safety and washroom products come directly from insights we gain from our customers. That's why we work alongside our customers in every facet of their operations. We listen to their challenges, identify potential problems and look for the small changes that could make big improvements in safety and efficiency.

PIPER ONLINE
Piper Products is an industry leader in aluminum and stainless steel food transport equipment. For over 40 years, we've responded to customer needs in every variety of bakery and food service application. Whether you handle large numbers of meal trays in an industrial setting - or operate the local corner bakery - chances are you'll know Piper.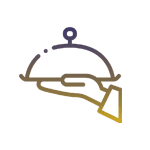 If you have any questions or need more information, please contact us